Welcome to Empress Coaches
London & Essex coach hire specialists
Empress Coaches, a family run business, established in 1923, has been operating for over 95 years specialising in all aspects of coach hire. We are one of the leading coach hire companies in London & Essex, and our services incorporate, executive travel, sightseeing tours, corporate hire, weddings, clubs and societies, school trips, school contract hire and airport transfers.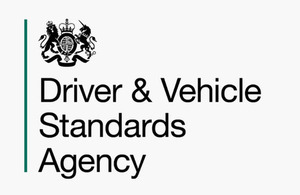 As standard all the vehicles are fitted with seat belts and first aid kits. Safety checks are carried out by our fleet engineers who have over 60 years' coach fitting experience between them. Our coach company vehicles are serviced and maintained on a regular basis thorough out the year to the government DVSA (Driver & Vechicle Standards Agency).

With over 95 years' experience, providing exceptional coach hire services in London & Essex, Empress staff and drivers are experienced and trained in all aspects of coach hire travel and tours throughout the UK and Europe and will be happy to assist you in arranging coach hire which suits your particular needs. Please call on 0207 739 5454 or email info@empresscoaches.co.uk

There are many reasons to choose Empress for your London & Essex coach hire. We specialise in multi-coach bookings and we are more than happy to assist you in arranging your coach trip. Our staff can give expert advice on whichever service will better suit your particular needs and requirements, including accommodating large groups or people movements needing more than one coach. If you would like to enquire about the available services of our proud coach hire company, please don't hesitate to call on 0207 739 5454 or email us via our contact form.
Our Coach Hire Services Include:
Day trips

Theme parks

Events

London museums

Weddings

Jewish weddings

Indian weddings

Funerals

Nursery schools

Seaside trips

Coastal trips

Contract coach hire

London Tours
Covid-19
All of our vehicles are fitted with hand sanitizing stations for the use of drivers and passengers. Each vehicle is undergoing extensive cleaning on return to the depot every day. In addition to this, the driver has antibacterial spray to use in the vehicle whilst out on the road.
We have just had PEPA-F filters fitted to our air conditioning units. These filters are designed to fight and remove covid-19 particles